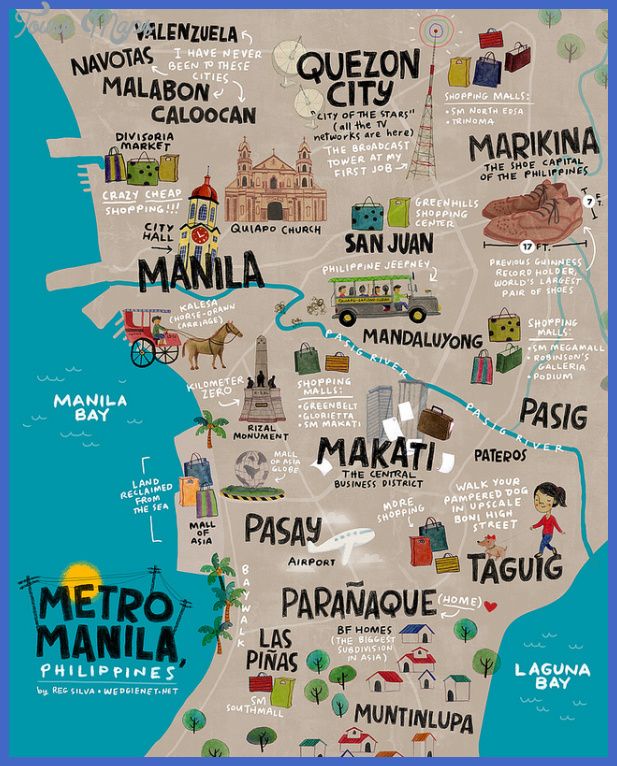 This year, InCoSci-Tech will be organized in Manila, the capital and chief city of the Philippines. The city is the centre of the country's economic, political, social, and cultural activity. It is located on the island of Luzon and spreads along the eastern shore of Manila Bay at the mouth of the Pasig River. The city's name, originally Maynilad, is derived from that of the nilad plant, a flowering shrub adapted to marshy conditions, which once grew profusely along the banks of the river; the name was shortened first to Maynila and then to its present form. Further read
here
.
NOTE:
Manila map on the right was a courtesy from
Pinterest
. Click on the map to enlarge.
Main Attractions in Manila
SM Mall of Asia
SM Mall of Asia currently ranks as one of the largest malls in the Philippines, and even makes the list of the world's largest malls too. It's certainly not your run-of-the-mill mall but is more of a tourist destination with lots to offer in terms of shopping, leisure, and entertainment. Situated right by the scenic Manila Bay, it is a sprawling complex boasting of top-tier facilities and a good mix of local and global brands. You can easily spend a day or two here shopping or nursing a drink by the bay in the evening. Read more at:
SM Mall of Asia
Manila Ocean Park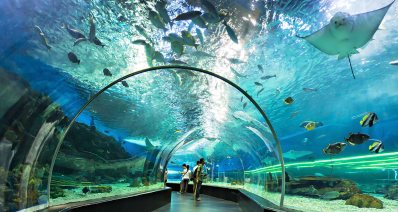 Manila Ocean Park is the city's premiere marine-themed park offering more than the usual dolphin shows and shark encounters. Yes, you get this too, but you also get to see exhibits of the various creatures that thrive in the sea. Located just behind the Quirino Grandstand in Luneta, it is open year-round and is suitable for people of all, especially the kids. Besides a bevy of marine-centred attractions, the park is also conveniently located right next to the scenic Manila Bay, with plenty of hotels and dining places nearby. Find out more at
Manila Ocean Park
or at
Deal Grocer
Manila Bay Cruise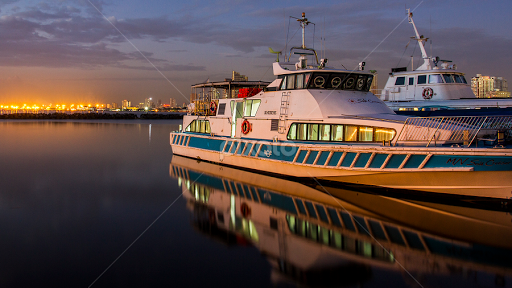 Feast your eyes on the incredible and world famous Manila Bay sunset as you embark on a relaxing dinner cruise along the Manila Bay. Your evening starts with a lovely cruise along the shorelines of Manila Bay on board a dining yacht so sit back, relax and immerse yourself in the Philippines and in one of the best places to see the beautiful and romantic Manila Bay sunset.
Onboard, be treated to a sumptuous dinner featuring delectable Philippine cuisine while enjoying live entertainment. Exhilarating views of Manila Bay and the cityscape top off the night. Enjoy a truly unforgettable evening in the Philippines' capital! Watch youtube video clips at
Manila Bay Cruise
The Rizal Monument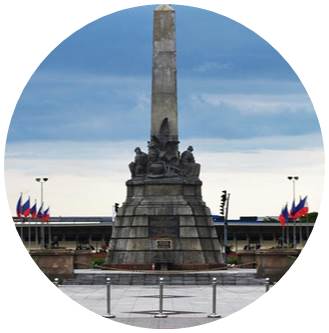 The Rizal Monument (original title: Motto Stella, Latin, "guiding star") is a memorial in Rizal Park in Manila, Philippines built to commemorate the executed Filipino nationalist, José Rizal. The monument consists of a standing bronze sculpture of Rizal, with an obelisk, set on a stone base within which his remains are interred. A plaque on the pedestal's front reads: "To the memory of José Rizal, patriot and martyr, executed on Bagumbayan Field December Thirtieth 1896. This monument is dedicated by the people of the Philippine Islands". Read more at:
The Rizal Monument
Read
what the expats say about Manila